Blood. Sweat. Tears. Trophies.
This ad campaign supported Adobe's presence at the 2016 Cannes Lions International Festival of Creativity. It celebrates festival participants by recognizing how hard they work to get to Cannes – the awards show where they receive the ultimate recognition by their peers. The sentiment "Blood. Sweat. Tears. Trophies." says Adobe gets it. And the type design celebrates creatives in a very Adobe way: We commissioned various artists to create each of these stunning typographic treatments.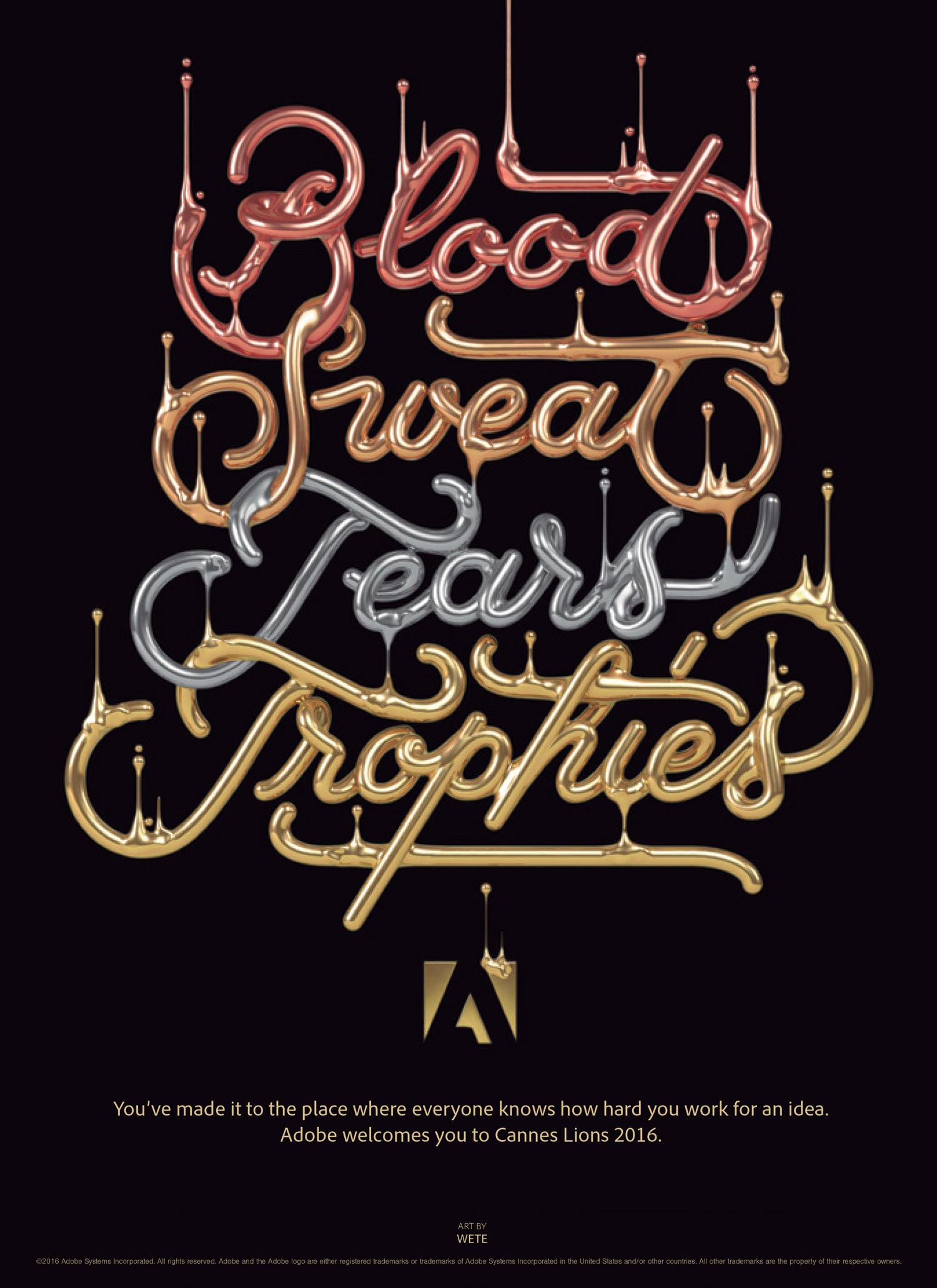 Art for our 'Experience' seminar hosted by Stefan Sagmeister and Billie Whitehouse was done by
Mario De Meyer
 of Belgium.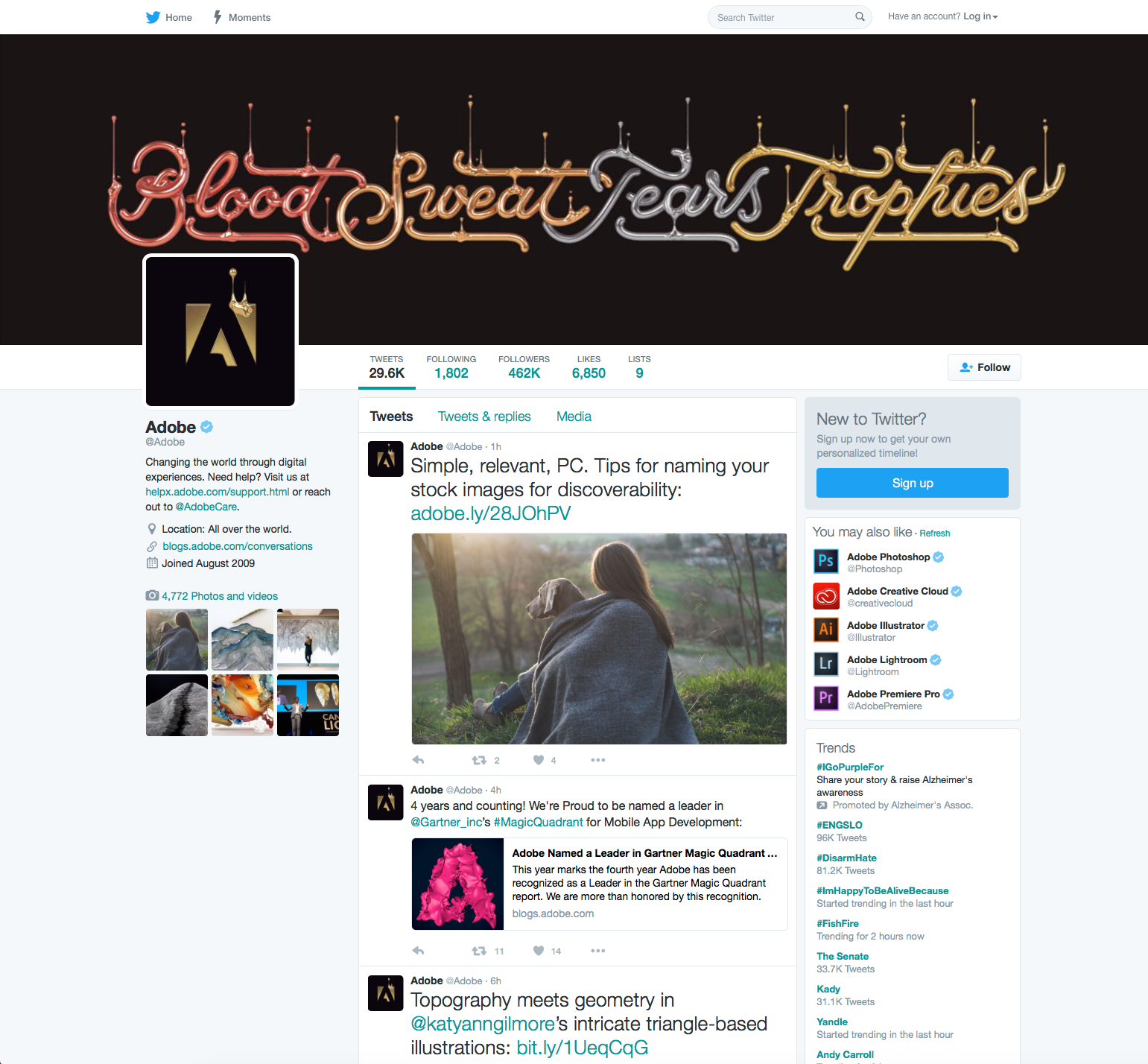 Social cabana
where
Adobe hosted interview series with Cannes winners.
Welcome banner in the 
Palais des Festivals, Cannes, France.