En lou, one of the most exciting projects I've worked on in a while.
I'm really excited to finally share this work.
I was commissioned to create artwork for the Adobe Summit Bash.
The work drew inspiration from modern steampunk, with the final work being 120'' at 300dpi.
I tried to document this project as best I could, I hope you enjoy viewing.
As with all my projects, everything starts out on paper. The Bash type is a custom type that resembles my handwritting. I took a picture of this and traced it out in illustrator, adding a bit more steampunk flair in Adobe Illustrator.
After getting approval on the type, I then started to build the scene.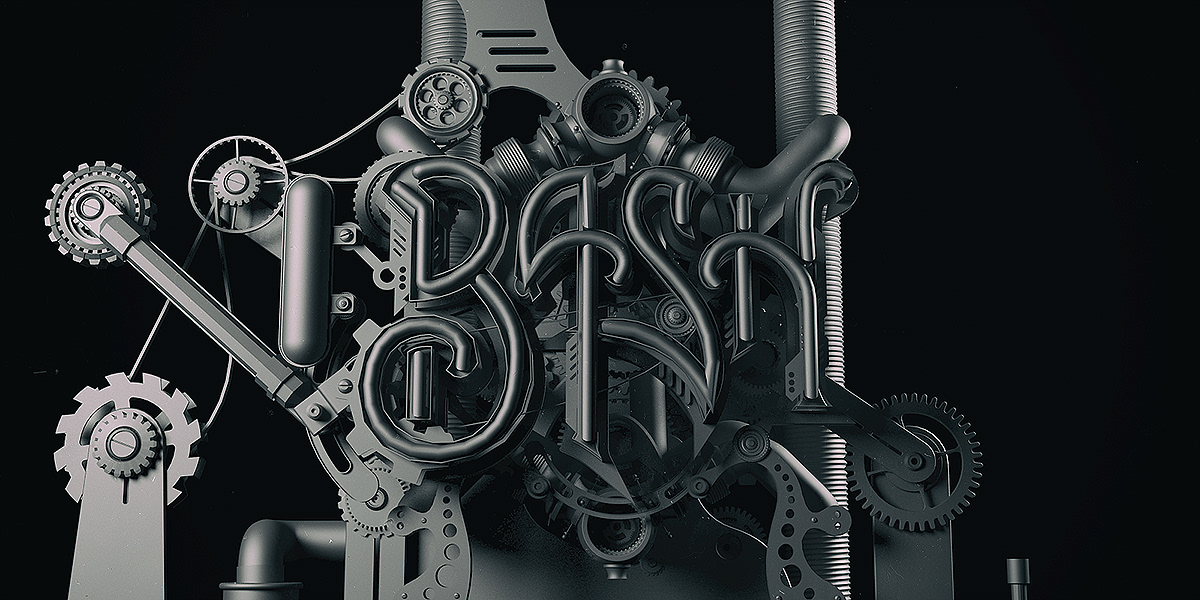 Some of the early feedback was focused more on the sizing of the gears and how they needed to vary in size. So I kept this in mind during the build.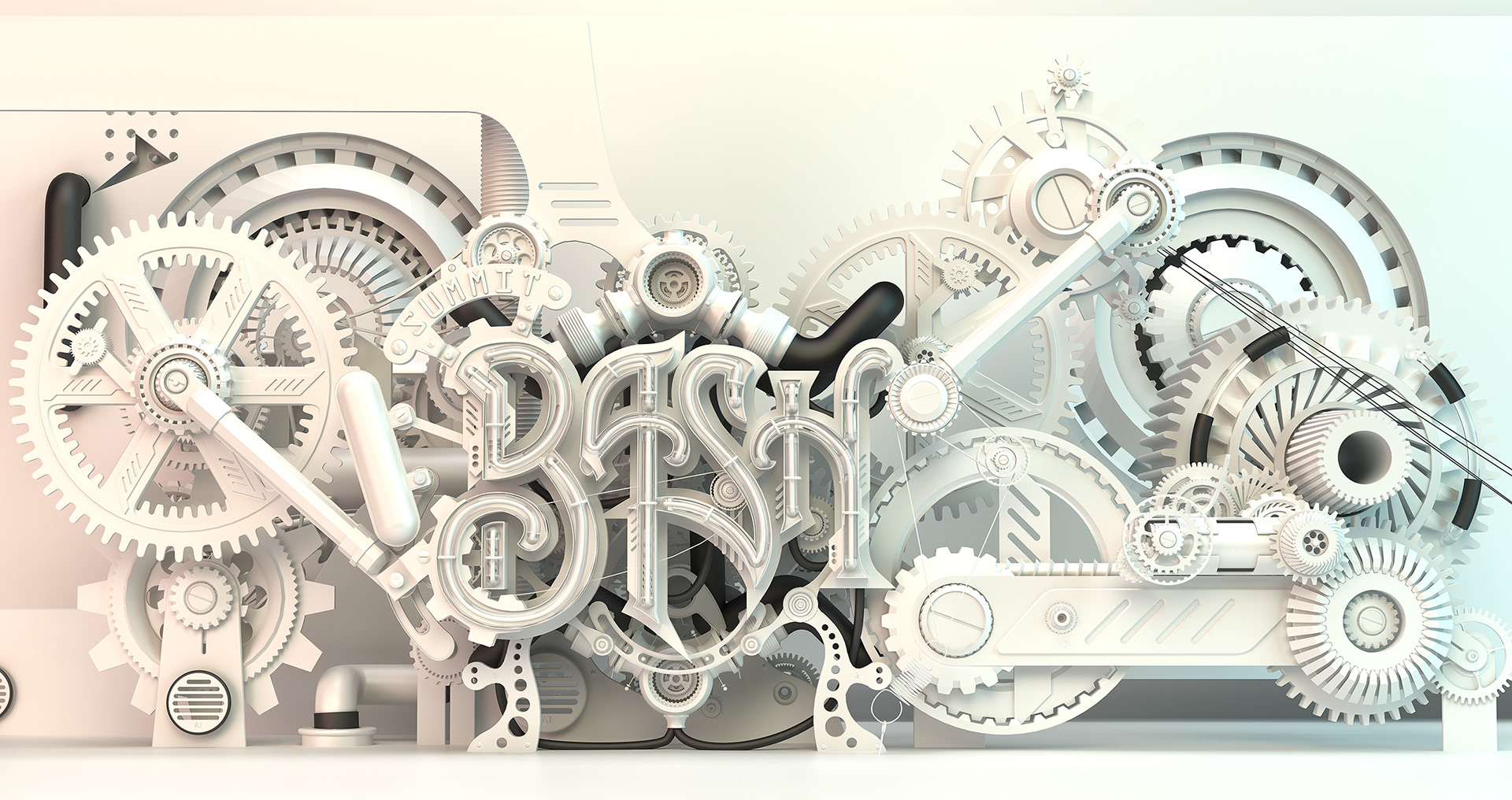 After sending this scene, the client was happy with the varied gear sizes and the overall build. The initial idea was to create a white scene with pearlescent gears & pearlescent touches on certain areas. below is the exploration of this route.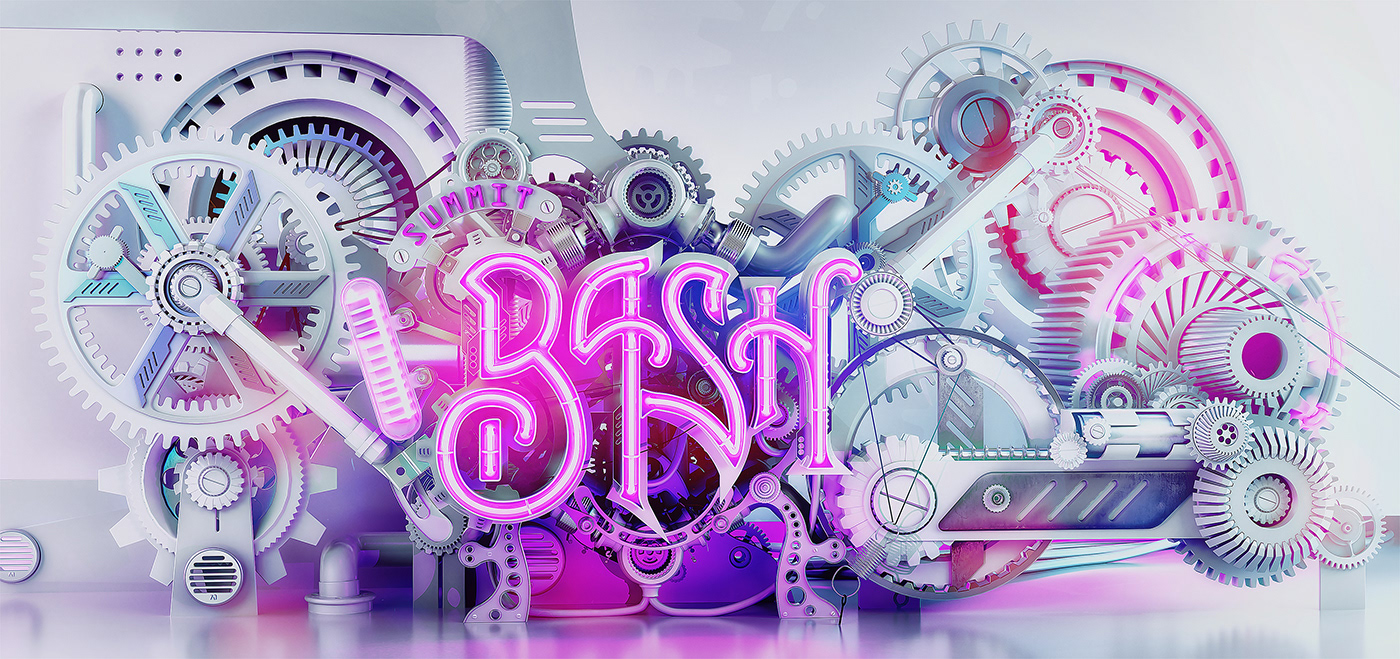 This alternative route was the opposite of the first, which lived in a dark world & had some interesting finishes. This is also the route client went with in the end.
The event - 

Adobe Summit 2016 March 19–23.
Venetian | Palazzo, Las Vegas, NV
Check out this GIF I made quickly to show how I would animate the file.