Adobe 35 Animation and PR/Curation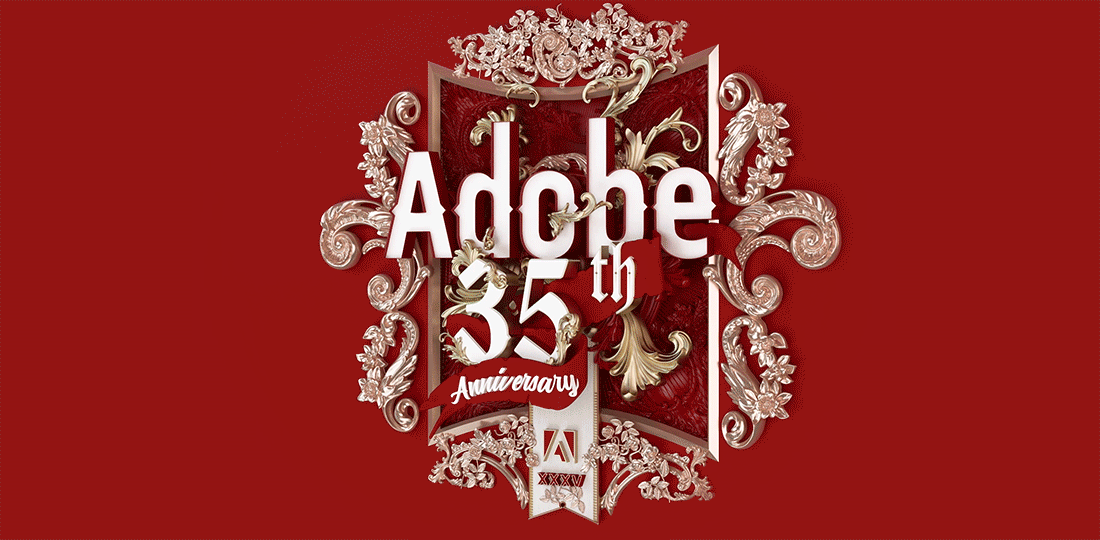 In 2017 Adobe celebrated it's 35th anniversary. We needed to come up with a branding mark to celebrate both 

inward

facing, employees, and the outward facing, public. One of the goals for this project was to create something that the entire company... rather, the entire Adobe community could get behind. Even though Adobe has been primarily known for the creative tools it houses in creative cloud, it's also more increasingly well know for its Document Cloud and Marketing Cloud as well. I knew it shouldn't be too wild, but rather should have a sense of classicism, it should feel celebratory, ornate and even possibly stately, but creative as well.
The want was to celebrate our occasion across all social media channels and more! I art directed and worked closely with international illustrator Katt Phatt to create the print branding and animated versions of this treatment to be displayed at all Adobe campuses, within all Adobe social channels and on all print collaterals and video screens (including Levi's Stadium's Jumbotron) affiliated with Adobe's 35th anniversary events worldwide. 
Below are some of those interpretations and implementations: