CNA has always been South Africa's most trusted books, stationery and educational toys destination and with their wide range of Afrikaans products, CNA is the go-to store for the Afrikaans-speaking community. To draw attention to their extensive range of Afrikaans educational toys and books, this campaign highlights the potential that can be unlocked if children are stimulated and encouraged to read from a young age.
Using the classic and recognisable layout style of flashcards, we designed beautiful alternatives to the traditional "A is vir Appel" way of learning to read. Children who read are smarter, have a broader vocabulary, know bigger words and generally master language better.
Therefore, it makes sense that our executions dramatise the complex concepts and subjects that a child would be able to grasp if they start reading at a young age. Using one of CNA's typefaces as a base, each letter was styled according to elements associated with the given word.
Nic Kostouros & Marc Watson
Katlego Phatlane & Lizali Blom
Carissa Nel
Katlego Phatlane & Tiisetso Mosala

Klein maar getrein (Young but well-trained)
Opvoedkundige speelgoed en boek vir alle ouderdomme. (Educational toys and books for all ages.)
"A is vir Alchemie" shows the detailed protoscientific tradition that aims to purify, mature and perfect certain materials and make gold. A steampunk-themed science lab environment was created, where metals are converted to gold and life-giving elixirs are produced".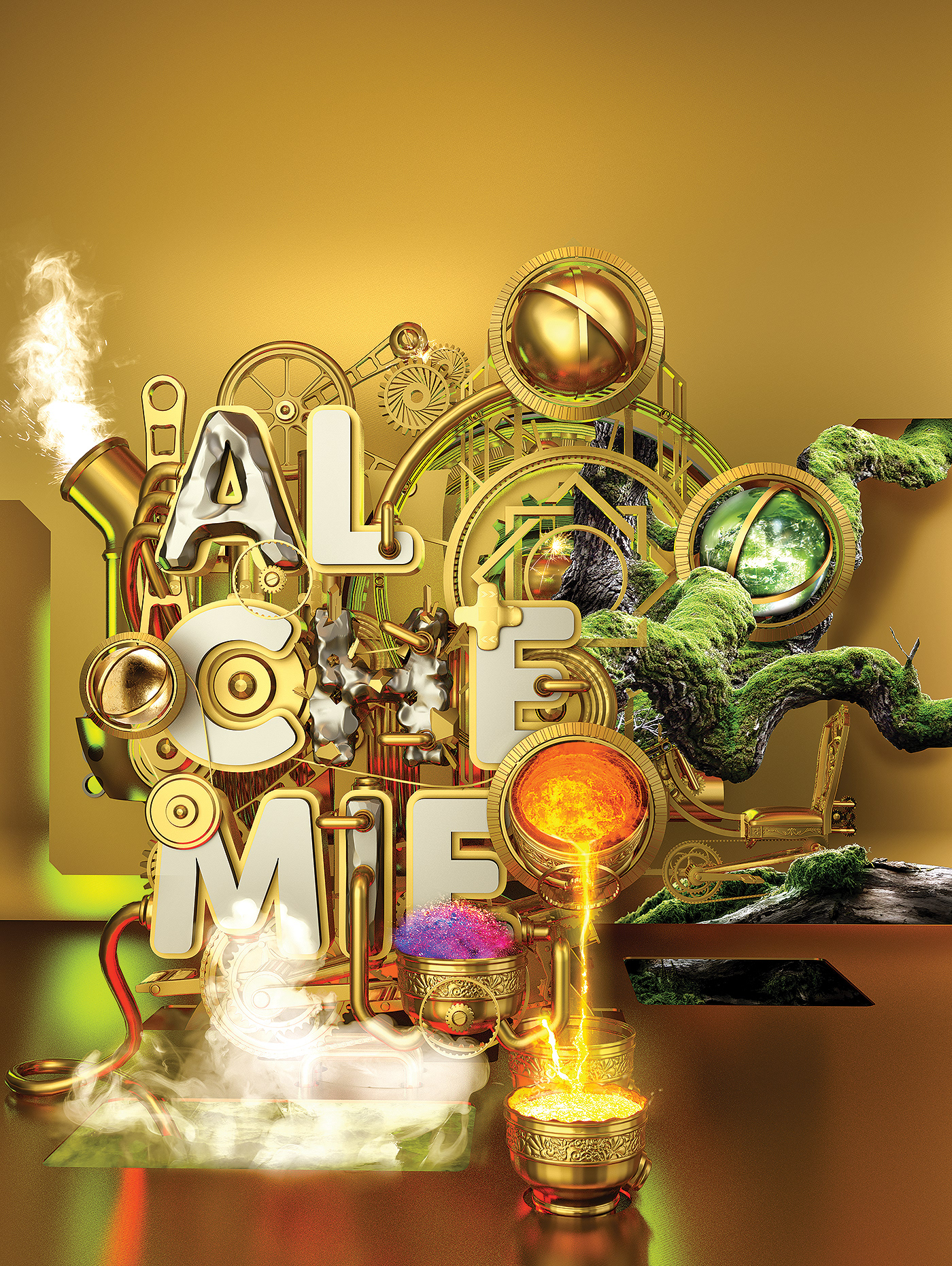 "B is vir Bioskoop" is based on the nostalgic look and feel of a cinema house, complete with film reels,
neon signs and projectors"
"C is vir Chaosteorie" shows the details and intricate implications of an abstract mathematical and scientific theory using the famous Lorenz attractor. Here, advanced camera mapping techniques were used to texture the entire scene of an exaggerated Lorenz attractor to demonstrate the processes required to order chaos."